This crispy, creamy nut is a total taste sensation as well as being a powerhouse of nutrients delivering amazing health benefits to the body.
The current day consumer is becoming far more educated and discerning regarding the quality of food consumed, as well as adopting a far healthier way of eating .
Nuts, in particular, macadamia nuts, are recommended as part of almost every major healthy diet worldwide... e.g Atkins, LOW GI, Banting, Paleo, Vegetarian, Mediterranean to mention but a few.
South Africa is now a leading producer of macadamia nuts in the world.
Mac-Eden Estate is situated right in the middle of an area identified as one of the fastest growing macadamia production areas within the world – none other than the luscious coastline of Kwa-Zulu Natal.
The macadamia industry is entering into a period of significant growth as millions of trees are being planted worldwide to begin to meet the increasing demand for this "superfood".
Currently the macadamia market only accounts for approximately 1,5% of the world's total tree nut production with roughly 80% being sold as snacks whilst 20% is being used as ingredients in other food production. Macadamia nuts can be interchanged with almonds in baking and through effective marketing and nut education, producers are aiming at reversing the percentages so that far more macadamia's will used as ingredients through innovative food products.
Mac-Eden has created a range of value-added products such as chocolate coated macadamia nuts, macadamia biscotti, mac-pesto, mac-meal for gluten-free baking as well as sugar-free chocolate coated Mac-Nutty's so as to stimulate and encourage other food producers to "think out of the snack box",  as well as to supply our local South African consumers with the health benefits and taste sensations of these products.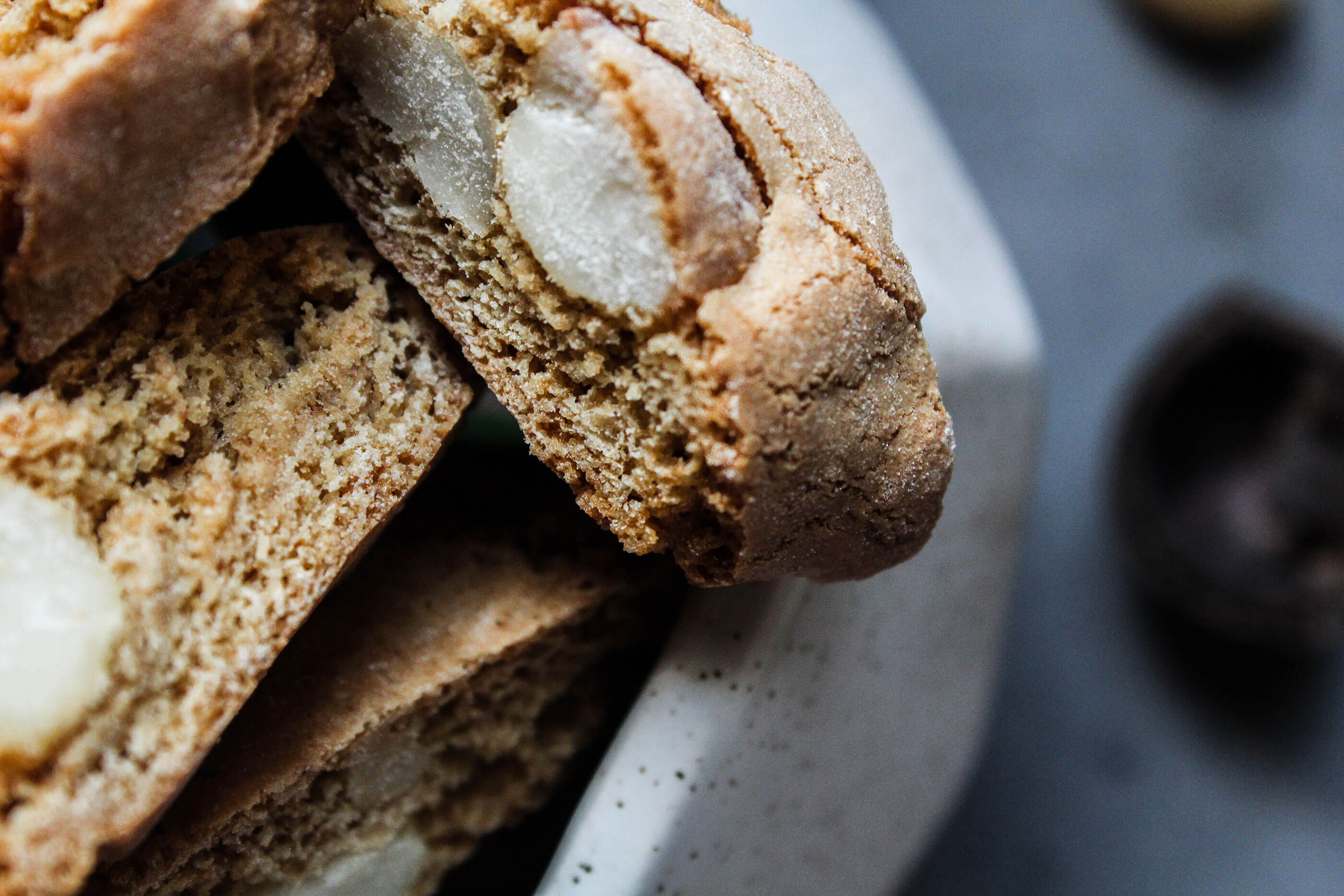 Macadamia nuts are now supplied in so many Styles (sizes) suitable for many different food production applications from bakers baking biscuits and bread to chocolatiers, ice-cream makers , confectioners, healthy protein drinks, food manufacturers of other health products like cereals and protein snack bars as well as applications such as body creams and hair shampoos.
Fast growing allergy and food intolerance groups such as gluten-free (using mac-meal/flour or macadamia butter), sugar-free, coeliacs, dairy-free (using nut cheeses , nut milk and nut yoghurt), diabetics, LCHF(low-carb high-fat) sectors have all created major markets of opportunity for innovative manufacturers.
New product development incorporating macadamia nuts is in its infancy while a promising future lies ahead with a more readily available supply of this MAC-nificent ingredient.
Mac-Eden is committed to promoting and sharing the MAC-nificent MAC-adamia MAC-Magic with manufacturers, customers and consumers around the world. We hope you will be too.