A handful of macadamias delivers essential nutrients as well as an indulgent eating experience.
Macadamias like other plant foods contain a wide range of vitamins, minerals and antioxidants – see the table below.
Just a handful (30g) of macadamias (15 whole or 30 halves) provides you with: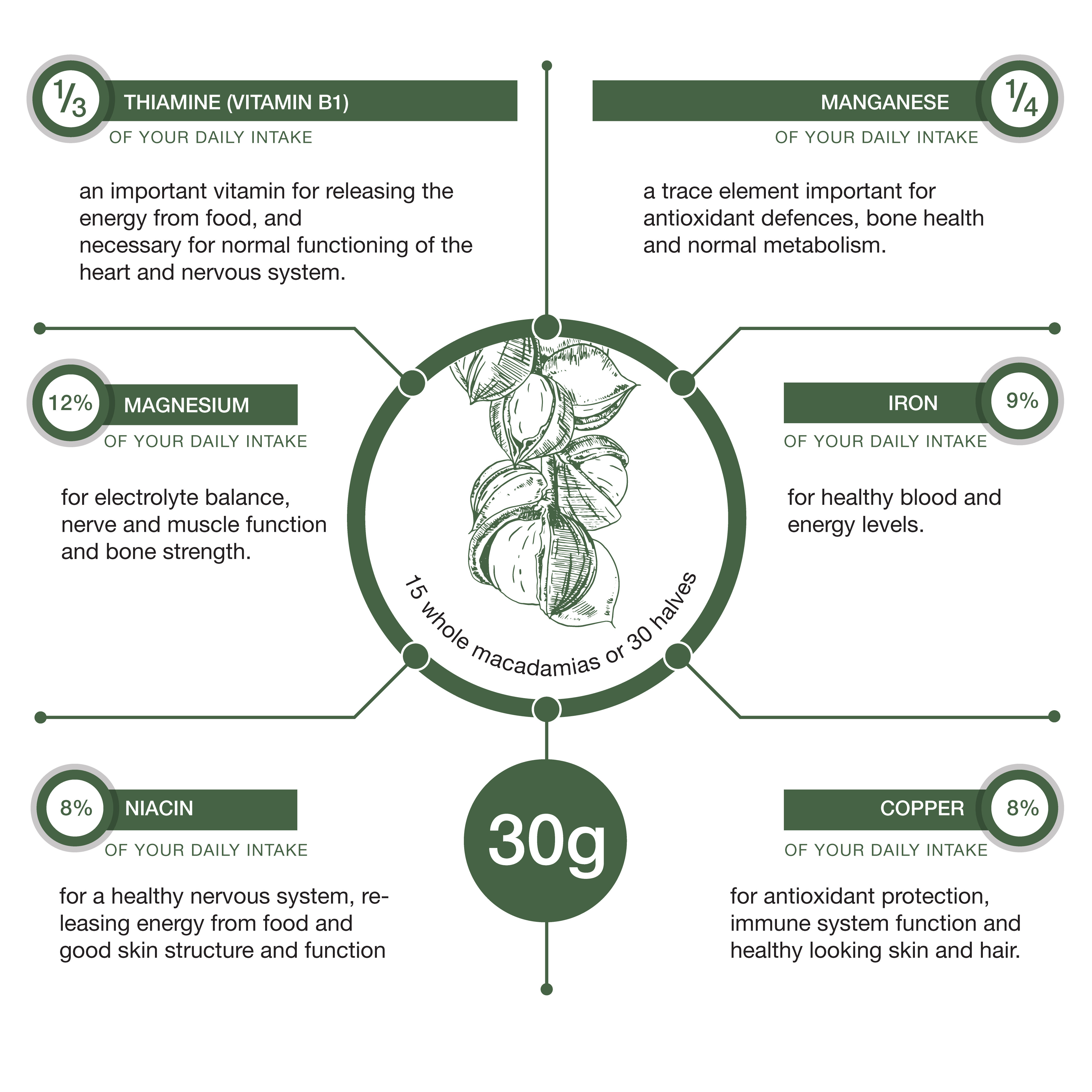 %DI is Percentage daily intakes, based on an average adult diet of 8700 kJ. Your daily intakes may be higher or lower depending upon your energy needs.
RDI for vitamins are based on the FSANZ RDI: Recommended Dietary Intake (where available); OR Australian Nutrient Reference Values (NRVs) including Adequate Intake (AI) and Suggested Dietary Target (SDT).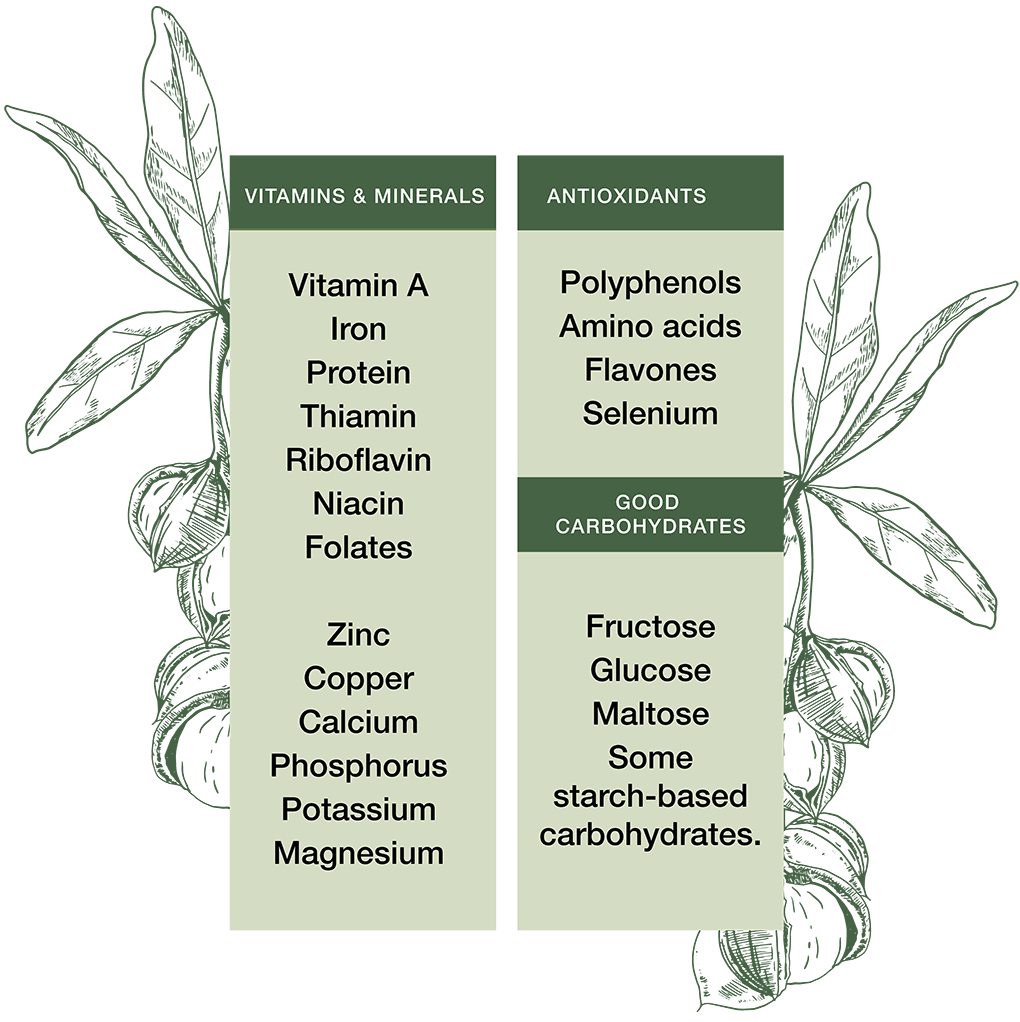 * Nutrient information is taken from the United States Department of Agriculture (USDA) Nutrient Database Standard Reference, Release 28 [9].