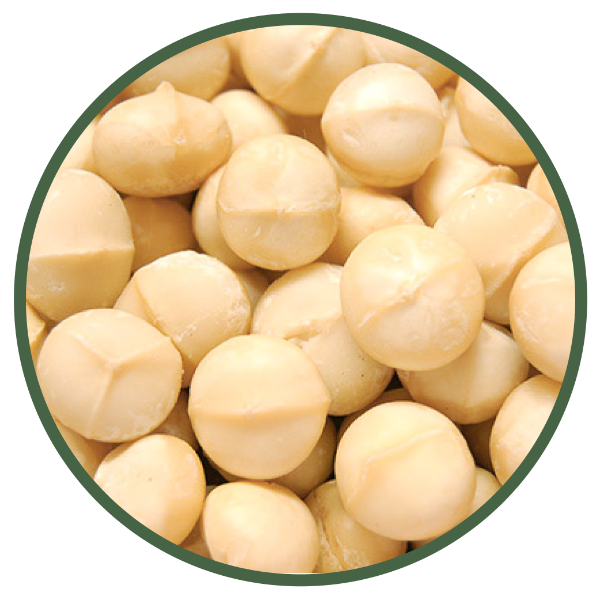 Minimum 95% whole nuts
Style 0 > 20mm
Large, whole kernel for deluxe gourmet snacks and hand-made confectionary.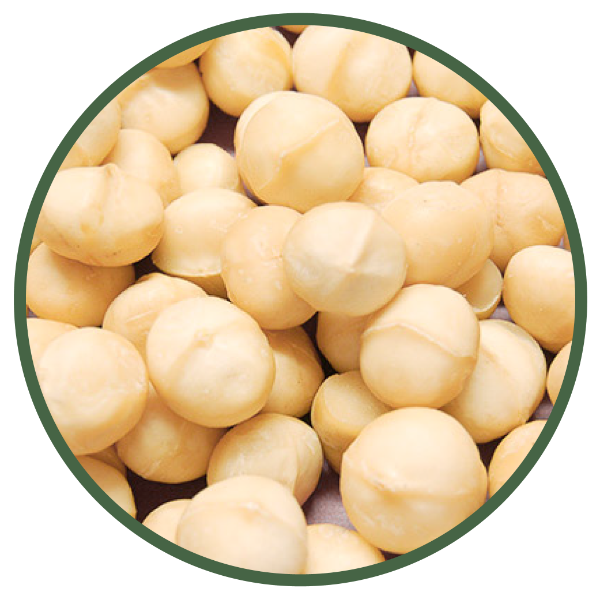 Minimum 90% whole nuts

16-21mm

Medium sized whole kernel highly sought after and versatile in application.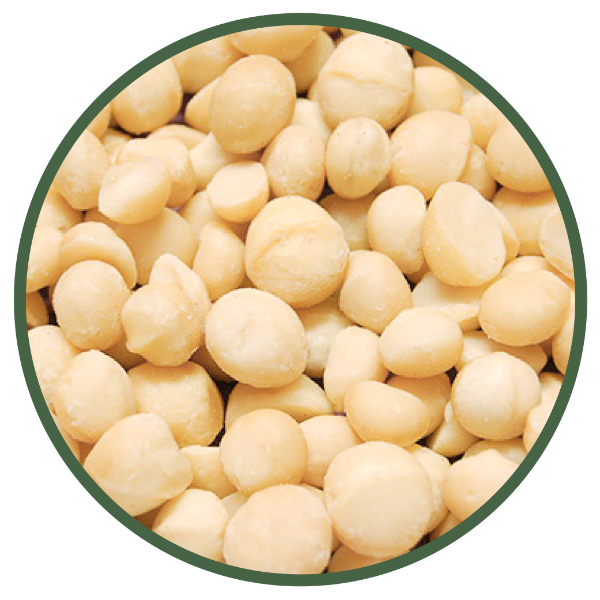 30:70 mix of wholes and halves

>13mm
Most popular cocktail snack mix, mixed and flavoured nuts.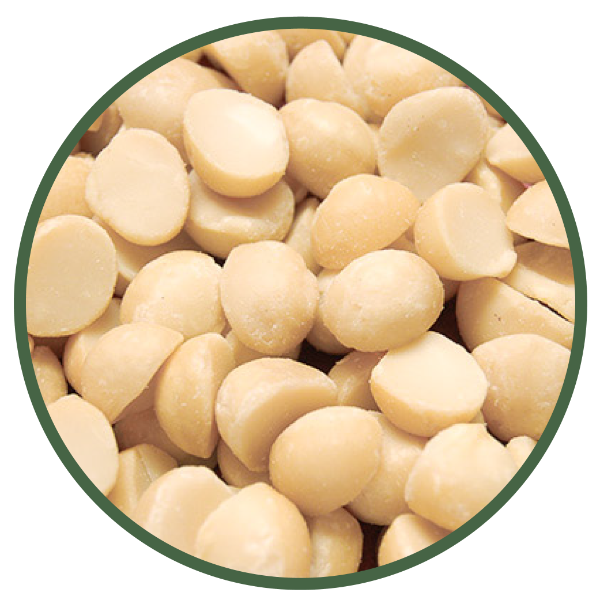 Minimum 80% halves

style 4L > 15mm

Bakers choice and used in nut trail mixes as well as confectionery.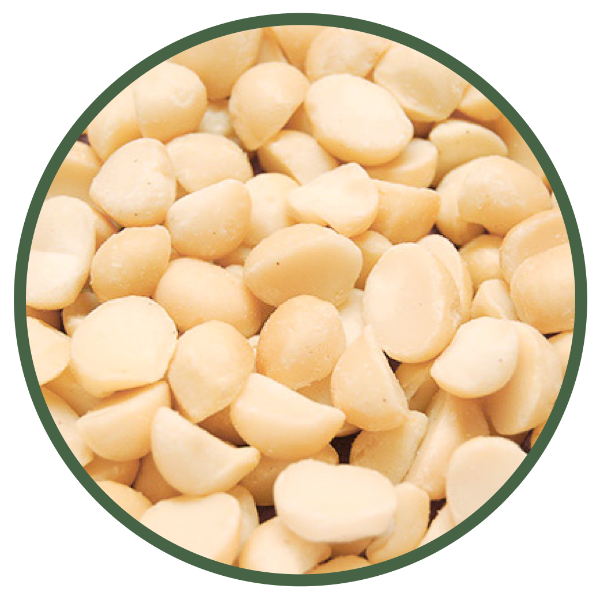 Minimum 50% halves

Pieces 9 >13mm
Slightly smaller halves used as popular bakery ingredients, confectionery or Ice-cream.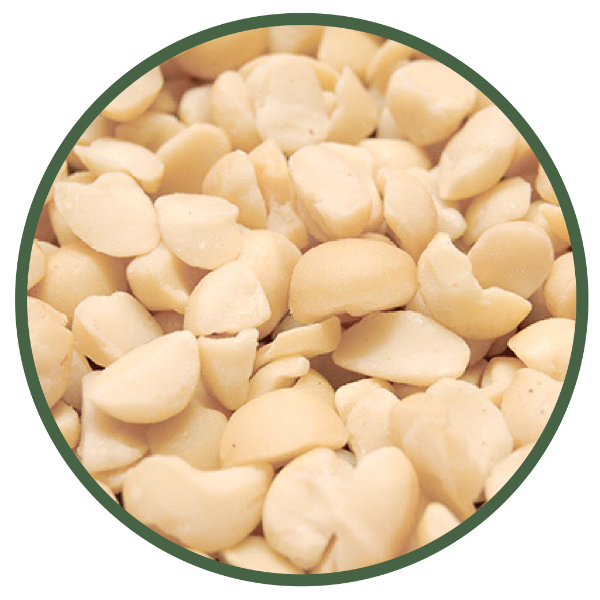 Minimum 80% large pieces

8-14mm

Ideal as an ingredient choice for cereals, baking cookies/muffins/biscuits & confectionery.
NOTE:  Please enquire should you be requiring smaller Styles (Sizes of kernel) or needing boutique mixes for your application. The Mac-Eden team will do their best to accommodate your needs.
*SAMAC Handlers adhere to a minimum standard for macadamia kernel, based on a combination of specifications adapted from the INC, UNECE 22 and 23 and internal minimum standards. The following standards have been agreed to by all SAMAC Handlers.